What is a seed swap?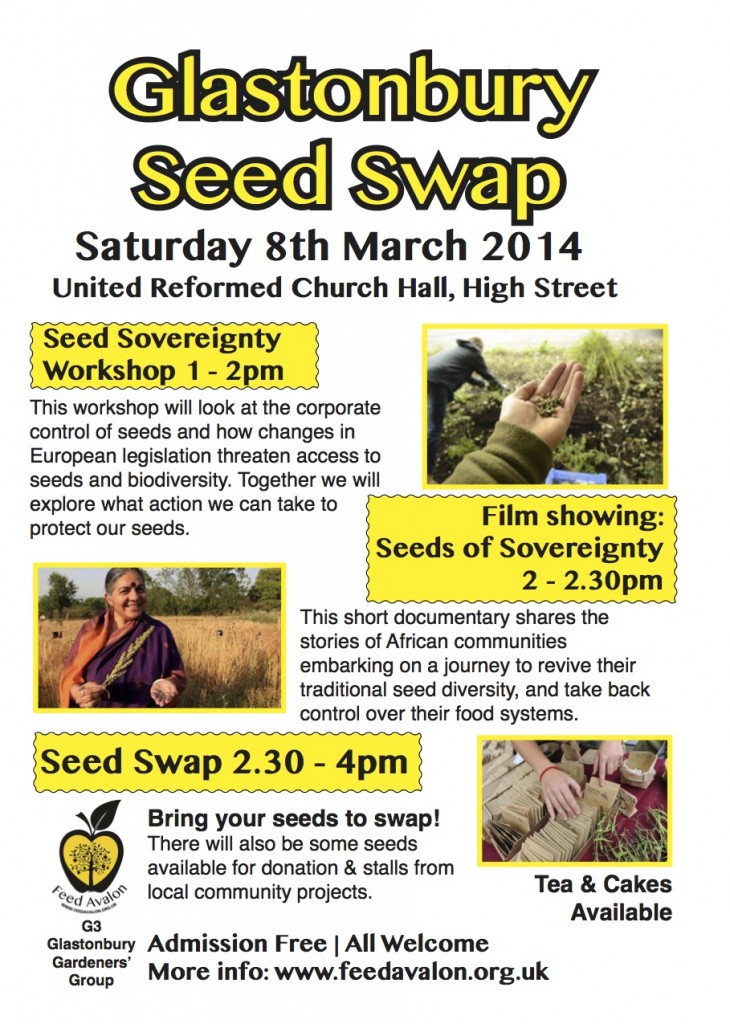 Foodmatters have put together an excellent guide to organising a seed swap:
A community seed swap is a social event where people get together to swap seeds, learn about seed saving and to share experiences. It can be as small or as big as you see fit. It might be a few allotment buddies working collectively to save a variety of seeds over a season and then coming together to swap varieties, or a group of activists keen to highlight the importance of seed swapping as a means of protecting local biodiversity. Over the past decade, community seed swaps across the UK have mushroomed.
They offer communities a very practical way to take positive action to protect biodiversity and to protest against the increasing control of the seed supply by a handful of large companies.
Saving and swapping seeds sounds like a small thing to do to combat this huge problem, but it is vitally important.
Why swap seeds?
To support biodiversity
To save money
To build relationships with fellow gardeners
Because the top three seed companies now own 53% of the world's seed market, and the top ten own 70%
Because we have lost 75-80% of our agrobiodiversity
Because there is increasing corporate and state control over seeds, that threaten small producers and biodiversity everywhere
Organising a seed swap
Seedy Sunday have put together all the resources you could ever need for organising a seed swap. See their factsheets here: http://www.seedysunday.org/category_idtxt__runyourown.aspx
And don't forget to advertise your seed swap on the Incredible Edible Somerset events page here!
Films to show at Seed Swaps
Showing films at seed swaps can be a useful way of introducing the necessity of political action around seeds and how seed sovereignty affects everyone - North & South. Below are two films produced by the Gaia Foundation, which can be highly recommended.

Seeds of Freedom
Seeds of Sovereignty
Regular Seed Swaps in Somerset
Links & Resources

Seeds of Freedom - Trailer from The Gaia Foundation & ABN on Vimeo.