At Brook End LAND Centre near Street/Glastonbury, Somerset (1hour south of Bristol) FRIDAY 14TH – SUNDAY 16TH OCTOBER 2016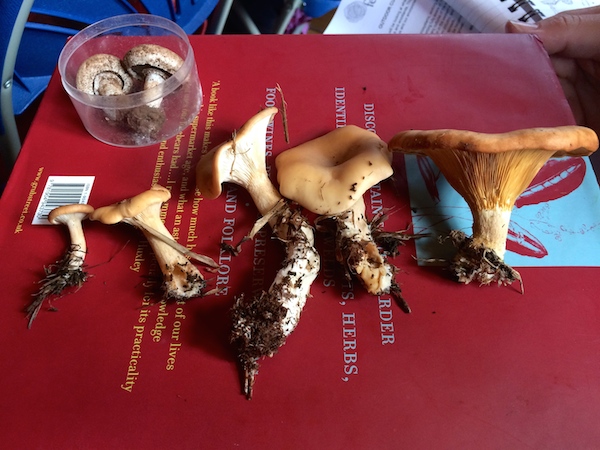 This three-day course will take a look at the fascinating world of fungi, introducing key concepts in their biology and ecology. Looking at the identification and classification of fungi and seeing how we can be cultivated and integrated in our gardens.
Fungi are a much sought after food crop, that provide a range of health benefits, but they also provide many valuable services in our gardens and woodlands. The course will look at using fungi to help with composting, creating edible mulches, recycling waste and improving plant health. We will be using looking at the techniques needed to create mushroom spawn which will lead onto to outdoor methods of cultivating wood eating wild fungi. This requires only a few simple pieces of equipment, so all that you learn will be repeatable at home.